Dennis Spielman
Series Creator and Producer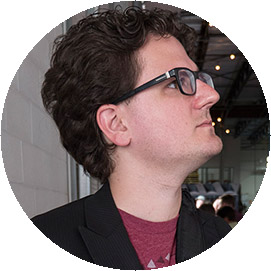 Dennis Spielman is a filmmaker and writer whose most notable work is his travel and interview series, Uncovering Oklahoma. In addition to his travel series, he's author of the 16th Phoenix Universe Stories, director of the feature length documentaries, District Up! and Inviting Art, and has created several short films and music videos. He currently lives with his wife in Norman, Oklahoma with his fur babies.

Kristy K. Boone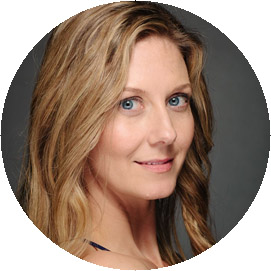 Kristy K. Boone is a local business owner, model, actress, producer, improviser, and writer. She is part of the OKC Improv Touring Company, and a business partner in The HubBub Improv Group. She leads corporate improv workshops, and is an adjunct professor with MNTC. Her love of OKC keeps her engaged in multiple local not-for-profits, including, Arts Council of OKC, Freedom School OKC, Easter Seals OK, Leadership OKC, and The Nature Conservancy OK. She currently resides in Oklahoma City with her kitten, Rosie, and her dog, Yoda.

Pallas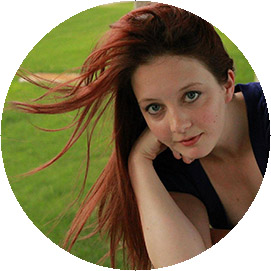 Pallas has her Bachelor's degree in Theater and Communications Education. While attending the University of Central Oklahoma, she was the president of Alpha Psi Omega, the National Theater Honor Society, and obtained an award in Theater Excellence. Pallas garnered special recognition from the American College Theater Festival for Excellence in Choreography. She has been performing Improv professionally since 2011. She is currently the Managing Director of Take One Productions and travels all over the country performing improv and creating short films.

Katie Kochelek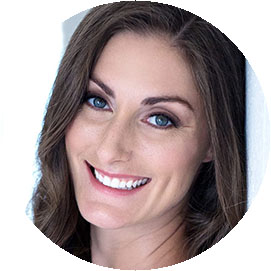 Katie Kochelek loves acting and improv. After starting her career four years ago, she has performed and appeared at festivals around the country including Chicago, Austin and Dallas. She has also been in several films that have been accepted into film festivals. Along with her love for acting, her family and work keep her busy. Katie has a CPA and is an entrepreneur.

Daniel Austin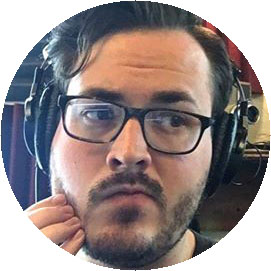 Daniel Aaron Austin is a Filmmaker, Editor, and Podcaster in Oklahoma City. Check out his work for Viro Motion Pictures on Vimeo or his podcast, Voice of the Artist Podcast on whatever platform you choose to listen.